P
ROJECT
M
ATHS
N
OTES™
Comprehensive Study-Notes for Leaving Certificate Higher and Ordinary Level Project Maths syllabus.
Perfect for kids who like reading from screens – with the option to print out your copy on A4 paper.
Sequence of compelling fun exercises and worked examples help you cover all topics effectively.
Do-It-Yourself learning technique. The same benefit as a full course of grinds – at a fraction of the cost.
Inspired by feedback from 200 students. Start today. Instant delivery, by download and by email.
Tablet, Computer, Smartphone, or Printed Out
HIGHER LEVEL €42.25
ORDINARY LEVEL €38.75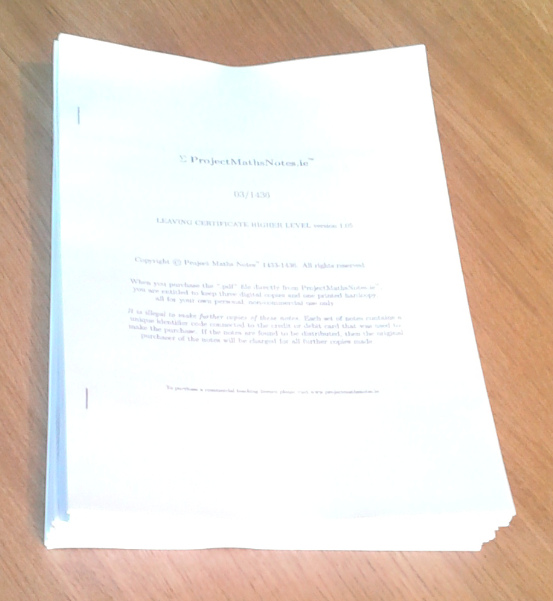 Beautiful Product, with Zoomable Graphics