PROJECT MATHS NOTES™
Revision eBooks for Leaving Certificate Higher and Ordinary Level Project Maths syllabuses.
Sequence of student-centred exercises which help you cover all topics in as little as 28 hours*
Perfect for students who like reading from screens – but with the option to print out your copy.
Projectable digital-resources for Schools, Teachers, Student Teachers and Grinds Tutors

.

Next generation of revision books. Instant delivery, by download and by email.
*fastest recorded times in grinds: 27 hours, for Leaving Cert Higher Level student, excluding constructions; and 20 hours for two Ordinary Level students, excluding constructions.
Tablet, Computer, Smartphone, or Printed Out
HIGHER LEVEL €42.25
ORDINARY LEVEL €38.75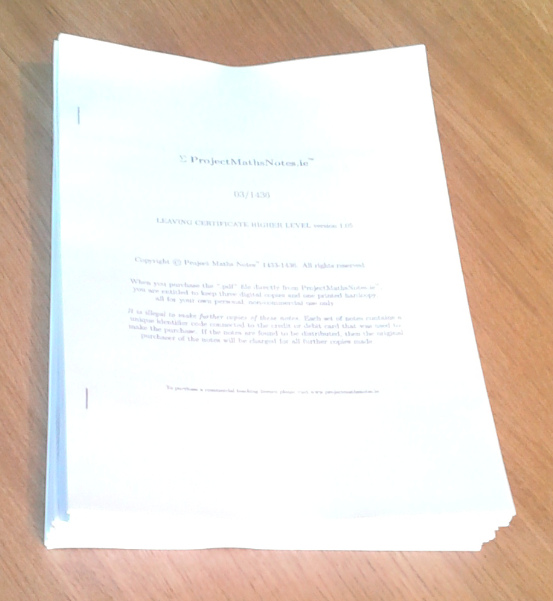 Beautiful Product, with Zoomable Graphics