LEAVING CERT
PROJECT MATHS NOTES™
HIGHER LEVEL €42.25
ORDINARY LEVEL €38.75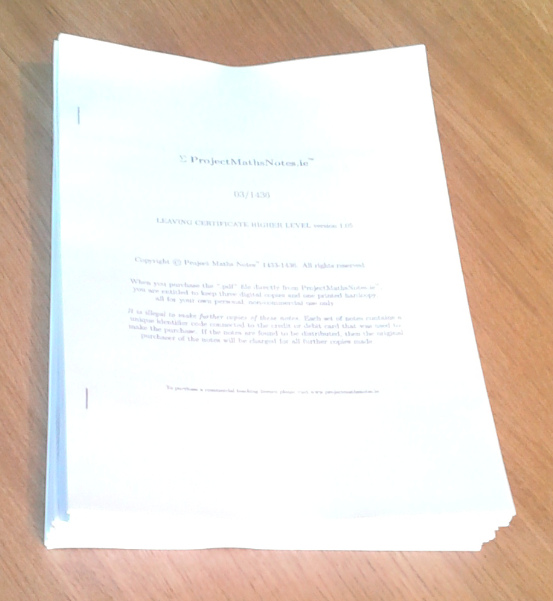 Tablet, Computer, Smartphone, or Printed Out
Comprehensive Study-Notes for Leaving Certificate Higher & Ordinary Level Project Maths syllabuses.
Perfect for teenagers who like reading from screens – download to your smart device – with the option to print out your copy on A4 paper at home on your printer.
Sequence of compelling fun exercises and worked examples help you cover all topics effectively, and in much less time due to its efficient method.
Do-It-Yourself learning technique. The same benefit as a full course of grinds – at a fraction of the cost.
Inspired by feedback from 200 students. Start today. Instant delivery, by download and by email.
Sequence of Carefully-Planned Exercises